The Ocean Strategies Fisheries Policy Report provides timely policy and industry updates that connect America's sustainable seafood supply chain — including grocers, restaurants, distributors, transportation and the many other businesses that depend upon seafood access.
Not already signed-up? Receive future updates by signing up.
WHAT WE'RE WATCHING IN FEDERAL FISHERIES POLICY
Domestic seafood gets a new voice — and funding
This spring, President Biden signed the American Fisheries Advisory Committee Act, which is designed to fund domestic seafood marketing and innovation.
The bill, championed by the National Seafood Marketing Coalition — led by Alaska fisherman Bruce Schactler — received broad bipartisan support and will be funded by a portion of Saltonstall-Kennedy Act funds.
The S-K Act, passed in 1954, designated grant funding for research into new product development for U.S. seafood landings, as well as marketing for the domestic industry. However, few of those grants have been awarded to seafood marketing or product development in recent decades.
Representation on the American Fisheries Advisory Committee is designed to mirror fishery council designations, consisting of six regions, each with three representatives.
NOAA releases draft Equity and Environmental Justice Strategy
Public comments to inform final report now accepted through August 19
NOAA Fisheries has released their new Draft Equity and Environmental Justice Strategy (EEJ), a national plan that incorporates equity and environmental justice priorities into the agency's national programs. The intent of the strategy is to provide more equitable stewardship of the nation's marine resources and ocean ecosystems by better responding to the needs of underserved communities.
NOAA has identified three long-term goals for this strategy, as well as six short-term objectives:
Goals
Prioritize identification, equitable treatment, and meaningful involvement of underserved communities

Provide equitable delivery of services

Prioritize equity and environmental justice in NOAA mandated and mission work
Objectives
Provide an empowering environment within the agency to support multiple equity and environmental justice approaches

Incorporate equity and environmental justice in agency policies and plans

Achieve equity in research and researching equity

Outreach and engage equitably

Equitably distribute benefits

Ensure inclusive governance
NOAA is seeking stakeholder public comment on the draft EEJ strategy, as well as recommendations to help identify who the agency's underserved communities are, how they can reduce community barriers, and how to better incorporate EEJ into NOAA's daily activities.
Comments will be accepted until August 19, 2022 and can be submitted here.
NOAA will be hosting a series of webinars on the EEJ strategy, in addition to several in-person meetings, where comments will be accepted.
Webinar schedule
Resources
EEJ Strategy feedback submitted here
Comments open on permanent protections against Pebble Mine
An opportunity two decades in the making has arrived. The Environmental Protection Agency published proposed Clean Water Act protections for Alaska's Bristol Bay watershed on May 26.
The proposed determination, published in the Federal Register, comes with a 40-day public comment period that closes on July 5.
For background and details on Pebble Mine and protecting Bristol Bay, visit the Bristol Bay Defense Fund.
Get reminders and alerts from Ocean Strategies: Follow us on LinkedIn.
Feds approve wild shrimp imports
In May, the U.S. State Department confirmed the approval of shrimp imports from 37 countries, 13 fisheries in seven other nations, and Hong Kong for having harvesting practices that protect sea turtle populations.
Since 1991, the United States has banned the import of wild shrimp unless the fisheries are certified annually as having adopted adequate regulatory practices for protecting sea turtle populations and habitats.
Outside of these approvals, "only shrimp harvested from aquaculture is eligible to enter the United States," the State Department's Bureau of Oceans and International Environmental and Scientific Affairs stated in the Federal Register on May 13.
Shrimp imports are also regulated through the Seafood Import Monitoring Program, which is designed to increase surveillance of 13 species groups to prevent illegal, unreported, and unregulated-caught and/or misrepresented seafood from entering U.S. commerce.
SEAFOOD SUPPLY CHAIN
How retailers can communicate within and outside their companies why sustainable seafood matters to their business.
Americans eat more than 6 billion pounds of seafood a year
Seafood draws shoppers who average a 33% higher basket value
Storewide sales are up 35% since 2019
All parts of the seafood supply chain must work together to ensure fisheries can supply the growing seafood demand. Policy issues like the Magnuson-Stevens Act, climate-ready fisheries, and robust working waterfronts infrastructure are a part of that story.
For more information and to download a letter to send to Congressional members and other elected officials, visit our website here.
Be sure to check out Ocean Strategies Principal Brett Veerhusen's Q&A with Progressive Grocer!
America's Seafood Campaign seeks funding for national marketing efforts
On May 16, 2022 over 200 seafood community members sent a letter to Congress advocating for a national seafood promotion campaign. This endeavor would publicly elevate the numerous benefits from increased seafood consumption, such as nutrition, economic, and environmental benefits.
These efforts were led by the National Seafood Council Task Force, a group of seafood supply chain representatives working together to secure Congressional funding for a National Seafood Council, which would help create the National Seafood Marketing Campaign. The ask is for Congress to invest $25 million a year over a five-year period.
Campaign goals include helping the seafood industry bounce back from negative effects of the pandemic, as well as promoting public health in a time of many physical and mental health challenges.
The campaign builds on a recommendation from NOAA's Marine Fisheries Advisory Committee (MAFAC). The Committee has called for a national marketing and promotion campaign that features seafood's health and nutritional benefits.
Seafood industry stakeholders are encouraged to join these continued efforts.
Seafood Harvesters of America releases new report highlighting fishery technology needs
The Seafood Harvesters of America, in collaboration with NOAA Fisheries, Conservation X Labs, Schmidt Marine Technology Partners, and the Alaska Ocean Cluster, have published their results from an online survey conducted in summer 2021 to better understand the commercial fishing industry's technology needs in order to yield safer, more efficient, and more sustainable fishing operations.
The report, "Technological Advancement in Our Fisheries: Innovation Priorities and a Path Forward," summarizes survey responses from 186 respondents. Top technology needs include more energy-efficient engines for vessels, more accurate fish finding equipment, and bycatch reduction technology. Fishermen surveyed also highlighted the importance of improved communication and data systems, safer environments for crew, and gear modifications.
These survey responses show a clear need for many technological improvements in our nation's fisheries. Seafood Harvesters plans to now communicate these survey results to technology funders and developers, and host an upcoming workshop to bring together tech and fishing industry members to discuss opportunities for technology development priorities.
TEAM OCEAN STRATEGIES UPDATES
Federal MAFAC appointment and firm expands to Portland, Maine
Brett Veerhusen appointed to Marine Fisheries Advisory Committee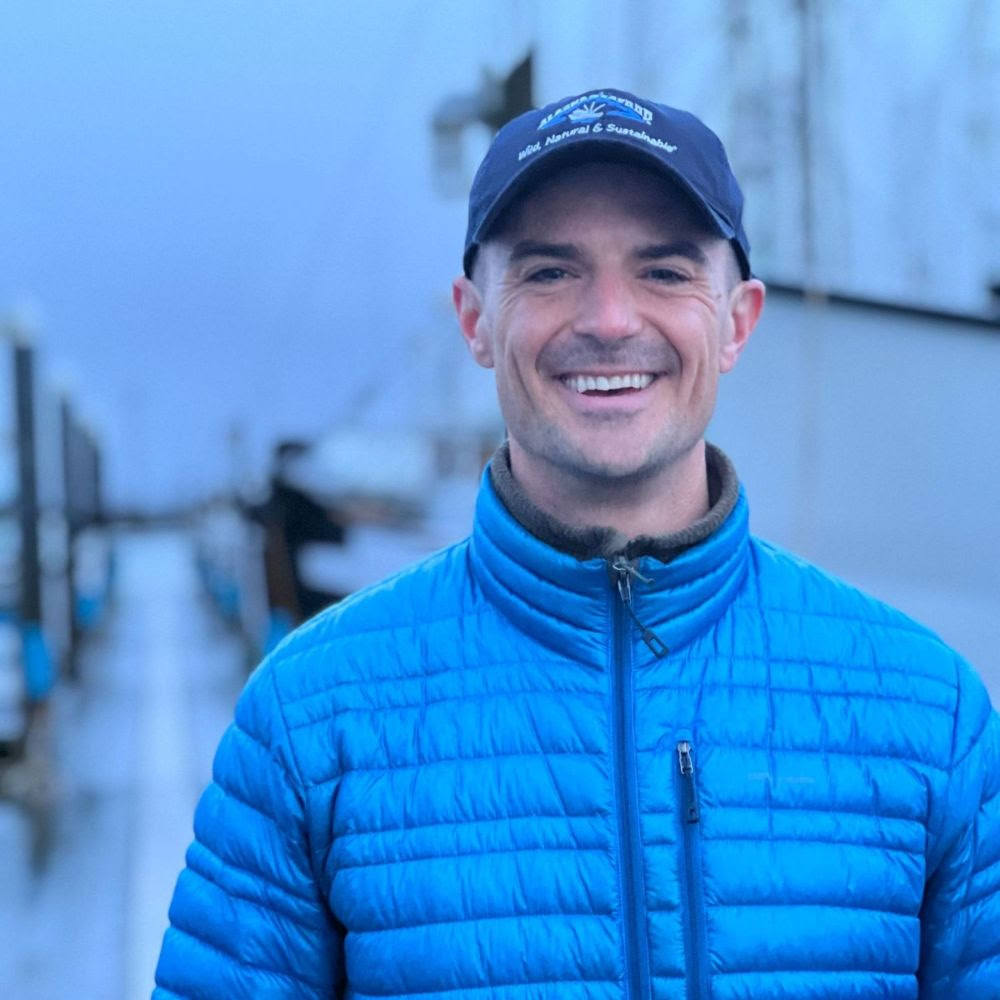 U.S. Secretary of Commerce Gina Raimondo appointed seven new members to NOAA's Marine Fisheries Advisory Committee (MAFAC) in March, including Ocean Strategies founder and lifelong commercial fisherman, Brett Veerhusen. The new appointees were chosen through a public process, from a pool of qualified applicants from across the country.
"It is an honor to be appointed to MAFAC alongside these other incredible representatives," Veerhusen said. "Thank you to the Secretary of Commerce and NOAA Fisheries for calling on this strong group of stakeholders to contribute to America's fisheries future."
Read more about Brett's appointment in our Ocean Pulse blog post here.
National Fisherman editor joins Ocean Strategies
The Ocean Strategies team is excited to welcome Jes Hathaway!
Jessica Hathaway, outgoing editor for National Fisherman, joined the Ocean Strategies team in April, as a senior consultant and project manager. She's based in Portland, Maine.
"There's no easy time to leave a job you know and love, but I could not pass up this opportunity to join the Ocean Strategies team," Hathaway said. "The work they do aligns with my personal and professional passions for fisheries and seafood, working waterfronts, community-based fisheries, resilient marine ecosystems, and policy development."
Read more about Jes joining the team in our Ocean Pulse blog post here.
SEAFOOD NEWS WE'RE TRACKING
The news, issues, and happenings that we're following in the seafood world
Inflation affects seafood sales
Rising seafood prices and consumer concerns about overall inflation in the United States continued to harm fresh seafood sales in April, according to new data from IRI and 210 Analytics.
Bills to ban Russian seafood
Two bills and a presidential executive order all seek to ban Russian seafood imports to the United States in part as trade sanctions for Russia's invasion of Ukraine and also to counter a Russian ban on U.S. seafood — in place since 2014 — which is the result of Obama-era sanctions following a prior invasion of Ukraine.
A March 11 executive order banning Russian seafood imports gave domestic companies until March 25 to receive shipments of orders already under contract before the order was signed.
In May, Sen. Marco Rubio (R-Fla.) filed the Protecting American Food Producers from Russia's Market Distortions Act to keep seafood and other products out of American ports until Russia takes steps to ease trade tensions, withdraw from Ukraine and pledge no more acts of aggression in Ukraine.These followed a February bill from Alaska Sens. Lisa Murkowski and Dan Sullivan that proposed a ban on Russian seafood imports — a longstanding mission for Alaska's reps. The U.S.-Russian Federation Seafood Reciprocity Act caused a clash between Alaska seafood interests and those in the Massachusetts seafood processing sector, which relies on imports.
Salmon season starts now!
Join us in wishing our Ocean Strategies team members Hannah Heimbuch and Georgie Heaverley good fishing this summer!
Alaska's Copper River king and sockeye harvest kicks off the summer salmon season for the U.S. wild harvest. The first kings of the season went for a whopping $899 for a whole fish and $129 per pound — a price that will come down as more fish hit the nets in Alaska.
But that's not the only big number expected for Alaska salmon this summer. The Bristol Bay region could see a record sockeye return and harvest this year, with predictions above 75 million, bringing the total potential harvest just shy of 60 million — fish, not pounds.
INDUSTRY LOGBOOK
Q & A with Monique Coombs
Ocean Strategies Senior Consultant, Hannah Heimbuch, recently chatted with Monique Coombs with the Maine Coast Fishermen's Association about health and wellness in U.S. fisheries — the challenges, the solutions, and the work she's doing to bring mental health to the forefront of this conversation.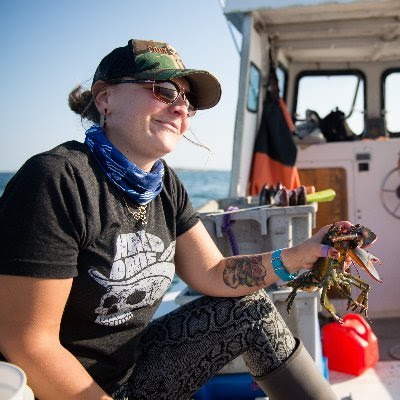 Monique Coombs is the Director of Community Programs for the Maine Coast Fishermen's Association, where she oversees the organization's marine programs and fishing community engagement. She has been married to a fisherman for almost twenty years and has two kids, both of whom have their student lobster licenses. She and her family live on Orrs Island, Maine.
You can learn more about Monique and her work in fisheries at her website: aragostamama.com
Hannah: Thanks so much for joining us, Monique! We're excited to dive into some important topics, but first things first – what is your favorite seafood, and how do you cook it?
Monique: I'm going to have to go with my OG – lobster. My favorite way to prepare it is to steam it. It's a classic. I love when my kids are fishing in the summer and bring home pieces so I always have a pot of lobster in the fridge. You really can't get any better than that. It's such a good snack, high in protein, and delicious.
Hannah: Americans are eating more seafood than ever before. We've talked quite a bit about what keeps seafood resources strong and sustainable, so we can continue to supply America with healthy protein options. While we often focus on the ocean ecosystem, part of that story is a healthy, thriving workforce at every part of the supply chain. In the grocery store, along transportation routes, in processing and of course — out fishing. You and the Maine Coast Fishermen's Association have put a focus on health and wellness for fishermen and their families over the past few years. Let's talk about why and how you do that, and how those efforts support a strong seafood future.
What have you found are some of the leading health and wellness issues that fishermen struggle with — as individuals, as families, and as communities?
Monique: First of all, physical health. I've learned a new term in the past year: industrial athlete. This refers to when your occupation requires an element of both physical and mental health in order to carry out your work. Physical health issues could be overuse injuries like low back pain, or sprains, tears, and wounds. I think having terminology like "industrial athlete" helps because it's easier to identify solutions. If you talk to fishermen like they're athletes, then the importance of sleeping and eating well in order to fish harder will resonate.
Another term is "moral injury." This was first used to describe soldiers that had done things during war time that went against their values but was part of their job. That's actually pretty common in the fishing industry, too. When you're just trying to go fishing and be on the water, and then you're required to do things —- like modifications around bycatch or you're feeling over-regulated, these are things that may go against your values. That leads to a sense of powerlessness. Moral injury can even lead to depression and anxiety.
As individuals, fishermen should be included in health and wellness conversations in a humanizing way because fishing is so intrinsically tied to a fisherman's identity. Anything that impacts their business is going to impact them personally.
In communities, one issue is solastalgia, a term coined by the philosopher Glenn Albrecht in 2008. It refers to the feeling of homesickness when you're already at home. A lot of development in our coastal communities, like here in Maine, exploded during the pandemic. Most houses are going 10 to 15 percent over asking price. So this community development is changing in such a way that is inflicting homesickness, grief and sadness, despite these fishermen being in the same place they always have been.
Hannah: What tools have you found to help meet those challenges? What successes have you seen?
Monique: Advocating for more mental health resources for fishermen is about increasing awareness and decreasing stigma. We're pretty proud of this at MCFA. It shouldn't be new territory to talk about mental health and commercial fishing. But it's not at the same place as, say, agriculture. If you Google "farmers and mental health" there's a ton of resources. It's not the same for fisheries.
What we've found in developing our mental health program is that we're having to simultaneously develop the resource while doing the outreach. We've made some specific tools. For example, in the fishing industry there's a lot of men, so it was helpful to develop a mental health resource specifically for them. There's a website called mantherapy.org. It's a unique tool in terms of how to communicate mental health to a group that's primarily men.
We've also made fishermen wellness blog posts, and cultural competency courses. We're working to provide counselors with the information necessary so fishermen can feel comfortable walking into a room with them and not have to describe the complexity of commercial fishing. Fishermen will know that counselors understand this is an occupation that is tied to a person's identity, and "don't go fishing" is not a solution.
The potential to influence policy down the road has also come up. It says in the Magnuson-Stevens Act that social aspects are supposed to be taken into consideration. That's a good place to start with some of this. Maybe when it's more deeply recognized as an issue, we could potentially influence policy in that direction. Maybe it's through policy that we allot funding or appropriations in the same way that USDA does for substance use disorders and suicide prevention.
There's an assumption when we're talking about mental health and fishermen that we're talking about substance use disorders. There's a hesitancy from regulators, managers and industry to talk about things like opioid use. We haven't quite figured out how to strike that balance, but it needs to be talked about. We're not sure how to tackle this without perpetuating the stigma that people have. The bottom line is fishermen are their own group of people, but they are also just like any other part of the population. So they're going to have the same concerns that everyone has. It's how we react and frame it that makes a difference.
Hannah: Do you or other people in your family fish? Does that continue to be a positive livelihood choice for you/them?
Monique: Absolutely. It's very rewarding to be out on the water with my kids and watch them work together as a team. The lessons that they learn on a boat together are immeasurable, such as time management, budgeting, patience, and having to pay attention to your surroundings, the current, and the tide.